Current Location:

sardinia

Current Mood:

Yeppers

Current Music:

suspicious minds


Three things: I love you all, watch Doctor Who, and I wanna tell you about a girl...
You will not believe the awesome post I made for April that just got et by LiveJournal. Them's the breaks.
Silence Will Fall
"True heroism is minutes, hours, weeks, year upon year of the quiet, precise, judicious exercise of probity and care—with no one there to see or cheer. This is the world." —David Foster Wallace, The Pale King
* * *
Be seeing you.
Current Location:

naughty

Current Mood:

Raid

Current Music:

rude
Current Location:

hands across

Current Mood:

Oh My

Current Music:

Tales Of Brave Ulysses - Cream
The Reason For The Season


Current Location:

Detect

Current Mood:

woik

Current Music:

Beethoven, why?
Conventioneer
Originally uploaded by Muck Monsterson
"I'll make you a deal
I'll say I came from Earth and my tongue is taped..."


Gallifrey
is simply the best. Catch you next year!
* * *
Related Dept.
When you really look for me, you will see me instantly—
you will find me in the tiniest house of time.
-Kabir
Current Location:

left behind

Current Mood:

earthshock

Current Music:

the lone ranger
His Ship Crashed Into The Sun
Hello, chaps. This shouldn't take long. I hope you enjoyed the improvised full-contact ballet show this evening.
I still can't watch it. It's still the moving anniversary. A quantum target, never where you look for it.
Always sneaking up on you.
* * *
Always In My Heart
I went to work today, O Boy. 2011—the year of awkward Sundays. I went to work and didn't really think about the S**** B***. And now I'm watching
Roy Batty talk
about moments lost in time and I can't help but think about time and time and time.
That smile to the camera.
* * *
We Had Our Days
Matches lighting atom bombs. Creating worlds. Throwing bottles across the roof. Dancing in Aruba.
* * *
Til Human Voices Wake Us And We Drown
'They are mighty Arthur's warriors!'
Said the grey-man; 'Till the day
When the bell shall ring to wake them,
They must sleep. Then wake for aye!

'With his knights at the Round Table,--
Owain, Kai, and Percival,--
See,--the little star that crowns him,
There sleeps Arthur, King of all.

'But as Merlin said, not waking
In our time, save yonder bell
Ring,--and see the gold around them
That is ours. Oh, Sirs, sleep well!'
* * *
One More Kiss, Dear
Hey, we're alive. I love you. See you next year.
Current Location:

broken glass

Current Mood:

anno de annum

Current Music:

#3: The Second Arrow - Dan Benjamin and Merlin Mann
They Went Gallumphing Back

You would not believe how sick I've been this week.

Especially if you were a Christian Scientist. Or a person who thought we were all just brains in jars sharing an hallucination. Or someone who doesn't believe in anything at all, just on principle. Someone for whom it's just: you either know it, or you don't. Like Yoda. If he were an empiricist, and not a faux-Zen puppet.

So, more strictly speaking, if you're someone who knows me well, it may be hard for you to imagine just how sick I've been this week. Which was quite.

* * *

2011: The Year Time Caught Up

Basically, I'm getting the feeling that the warranty on this body ran out about six months ago. And I don't mind taking it into the shop, really, but it's the looks one gets, the attitude of "This isn't an investment anymore, y'know; this is just staving off the inevitable" that brings one down.

I wouldn't mind getting a whole new robot body, though. Robot bodies get a bad rap in fiction, but I think it could work. I'd be a robot with a positive attitude. None of your Cliff Steele/Nick Chopper/Cyberman whinging from me! Make mine metal!

* * *

This has been fun. See you next month.
Current Location:

ill refuge

Current Mood:

gawrsh

Current Music:

paint splatter
GOODNIGHT DEPT.


Current Location:

the past

Current Mood:

hung

Current Music:

behind the scenes
PRETTY SURE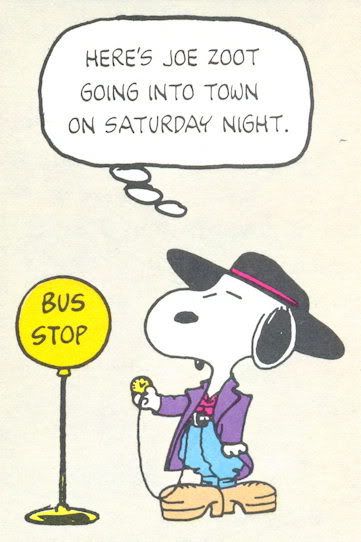 THIS IS MIKE STERLING'S FAULT
Current Location:

hot links

Current Mood:

new strings

Current Music:

he asked for it